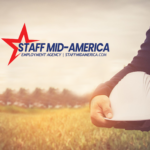 Staff Mid-America
!!Production!!!
General labors for a well-known production company in the South Omaha area!
This position pays $12.50/hour and is temp-to-permanent hire position.
2nd shift: 3:30 p.m. and 6 p.m. with overtime.
You must be able to work 12 hour shifts 6 days a week,  have a good work history, and be reliable!
Apply at: 4315 Frances Street #300 Or 4455 South 110th Street.
The hours to apply are 8:00 a.m. to 4:30 p.m.  Monday to Friday.
You must have two forms of identification to apply as we E-verify. If you have any questions, please call us at 402-558-1760